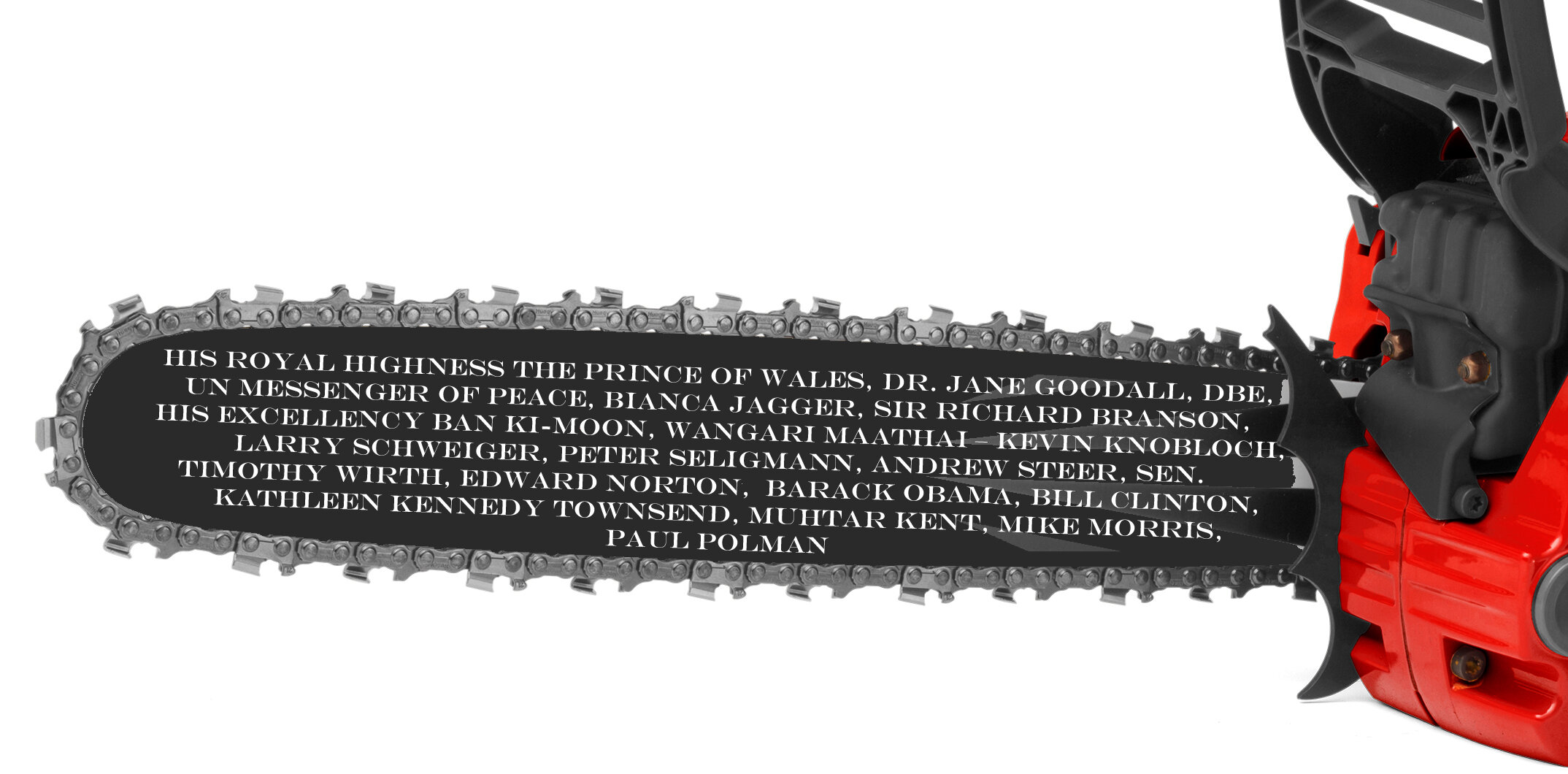 What do his Royal Highness The Prince of Wales, Dr. Jane Goodall, DBE – UN Messenger of Peace, Bianca Jagger – Founder and Chair of the Bianca Jagger Human Rights Foundation and Plant a Pledge Campaign Ambassador
Sir Richard Branson – Founder, Virgin Group, and Event Co-Chair, His Excellency Ban Ki-moon – Secretary-General of the United Nations have in common?
All these leaders – and many, many more – have participated in events organized by the United Nations and private sector sponsors to fight deforestation. Many gathered in 2012 in Rio for the United Nation's Rio + 20 conference on Sustainable Development, or the 1992 UN Conference on Environment and Development or the 2002 World Summit on Sustainable Development.
Looking back, however, thy shared another memory:  When it comes to efforts to stop deforestation, the results were a complete and total failure.
The latest report from the think tank Climate Focus warns that each year, we are losing an area of forests the size of the United Kingdom – 64 million acres.
That's not what the UN had in mind in 2014 when 214 countries, companies and NGO's signed a declaration to require countries to reduce deforestation by 2020 by 50 percent. In fact, the tree cover loss has gone up by 43% since the declaration was adopted, while the most valuable and irreplaceable tropical primary forests have been cut down at a rate of 10.6 million acres a year.
At Climate + Capital, we have no easy alternatives to elite talk-fests and UN conferences. But as we get our sea legs in the coming months, we are keeping a sharp eye of solutions that go beyond talking.
Take, for example, code.
According to Fast Company, a Brazilian company has developed source code that takes the decision to chop trees away from loggers by automatically closing down their heavy machinery when it comes close to a protected tree species.
It's called the Code of Conscience. "It's hard to stop humans from destroying our planet, but we can stop the machines they use," Hugo Veiga, executive creative director at The Brazilian-based AKQA who helped invent the code.
Here, however, is where the UN, NGO's,  and commercial and government leaders could help: work together to convince national governments to require loggers to use the code.
 Trust the machines to figure it out before the celebrities.